"Yeezus" album overhyped as shit!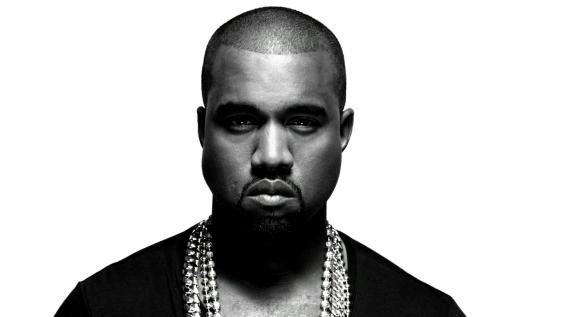 Lawd knows I'm going to catch hell for this shit, but a bitch is ready.
After listening to Kanye West's sixth studio album, Yeezus, in it's entirety (and then forcing myself to sit throught it again), I can honestly say from the bottom of my Hip Hop heart, that Yeezus is one of the most hyped up albums of 2013.
Period. Fact! #TruStoryTho
You mad I said what all of you were thinking but too scared to say?
Wait, I'mma let you finish, but let me explain myself first…

Yeezus isn't OVERALL a bad album; it has it's little gems here and there. But for an album to be considered GREAT, GENIUS, or even *ahem*, "GOD-LIKE", the shit needs to be an 11 on a scale of 1-10. This is not.
A good album is one that you can listen to straight through, and  I did not want to sit and listen straight through Yeezus.
THE REVIEW: Track by mutha-fuckin track!
1= Complete shit
2=Doesn't completely suck
3= Fair/Okay
4= I fucks with it
5= Classic material
1. On Site ~3.6
The beat for this song sounds like the bastard child of Skrillex  and an old Nintendo Game (that's not supposed to be a good thing, by the way). As soon as the distortion kicks in, I'm over it, but Kanye's rap help make up for what's lacking instrumentally. Together, the instrumental and rap don't match. I would've preferred Ye spitting over something else. Which sucks because Daft Punk helped produce this track (and others), and I love them! (Have you heard their new album yet, or the Get Lucky single with Pharrell Williams? No? Jump on that.)
2. Black Skinhead~3.9
I don't know if any of you listen to rock music, but the percussion at the beginning of this song automatically reminded me of Marilyn Manson's Beautiful People. Then I checked the album information, and Manson's song was sampled for this…
Again, this track was also produced with Daft Punk and keeps the electronic sound they had in On Site, but more Industrial. The song's not bad, but a fave it is NOT.
3. I Am God feat. God~3.3
Another Daft Punk assisted track with more Industrial Hip Hop from Ye. This entire song is basically an ode to Kanye from Kanye, on why Kanye considers himself a God amongst men. Oh, and it features God on the track, and a lot of screaming. For me, this song is the opposite of On Site. I preferred the music over Ye's rap (and screaming).
4. New Slaves feat. Frank Ocean~3.9
This song continues on the same musical genre presented to listeners in the first three tracks; very dark, Industrial Hip Hop. I loved the end, where the song transitions from a hardcore industrial rap song to soul.
Best Line : "See there's leaders, and there's followers. But I'd rather be a dick than a swallower".
5. Hold My Liqour feat. Chief Keef & Justin Vernon~2.8
Personal opinion but, I do not like this fucking song. The beginning turned me off. After the second listen, I tolerated it, but I still don't really like this song. I dazed out during the middle of it (not in a good way). SKIP!
6. I'm In It~ 3.0
I took a lot off just for the fact that Kanye is talking about fucking someone and I don't really need any images of  Ye fucking Kim (or other chicks). It's one thing to mention it briefly, but Ye was going in detail
"…eating ass, you're pussy's too good, I need to crash… eating Asian pussy all I need was sweet and sour sauce"
Witty, a bit offensive, but overall just EWWW!
7. Blood On The Leaves~3.8
This track is a little more of the old Ye that we're used to from his previous albums. I'm not a 100% feeling this song, but it was refreshing to hear with all of the other more hardcore industrial, electronic music I had to sit through in the other songs. I appreciate the variety.
8. Guilt Trip feat. Kid Cudi~3.5
At this point in the album, I frown as soon as I hear Ye with his auto-tuned voice again. Im over it before it even starts, which is not good. I REALLY want to skip at this point and listen to the track later, but I somehow power through it. To be honest, I was just happy to see Kid Cudi on the album.
9. Send It Up feat. King L~3.4
Sample lines from Beenie Man's Memories, Kanye's ego filled puns, more industrial Hip Hop, and a feature from King L… that is what you're getting from this track. I'm not really crazy about the beat used for this song (I'm one of a few apparently), but I didn't end up hating it either, so 3.4.
10. Bound 2 feat. Charlie Wilson~4.0
Another refreshing track on this album. Bound is SO different from all the other songs on the album, one has to wonder if this wasn't a last minute addition, a left over from another album or something that was supposed to be a bonus track.
TOTAL SCORE : 3.5 OUT OF 5
_______________
As you can see by the review above, West barely got anything above a 4.0 for Yeezus. The album is worth a listen, but it is NOT on the level people are saying it is.
I see what Kanye was trying to do with this album, and for that I will say he is a skilled artist and music producer. The fact that Kanye likes to challenge the sound that is usually linked with Hip Hop shows that he is one of the few in the game who are willing to think outside of the box.
For that, I cannot deny that Kanye West is at the top of the Hip Hop game. However, if I needed an album to use as an example to show the Chi-town rapper's talent as an MC, this would not be it.
Thus, making it an average Kanye West album, not great one.
The interesting thing to watch next is where Yeezus will be on the charts a few months after it's release. As of now, Yeezus debuted on the Billboard charts at number one (no surprise there, even though I was kind of rooting for the underdog J.Cole).
Fans are always hype to buy an album when it's first drops. They want the bragging rights of saying "yeh" or "nay" before others.
Who doesn't?
My prediction… the album will fall, of course. How far and how quickly depends on whether or not Kanye has anymore gimmicks up his sleeves to promote it.
He is supposed to go on tour later this year, so we'll see what happens.