The 2015 Golden Globe Awards: The important shit you missed!
The Golden Globes, an annual ceremony where members of the Hollywood Foreign Press Association recognize and award excellence in television and film, has been going strong for over 70 years.
This year's event, hosted again by the lovely and talented Amy Poehler and Tina Fey, was no different than previous shows. But there was still moments that were worth talking about.
Here's the important shit!
There was history made during this year's Golden Globe award ceremony as a new batch of winners, shows and films shined this time around.
New shows such as Transparent, made it clear that original programming doesn't have to appear on television to be considered in any Golden Globe category or win for that matter (which Transparent proved when it beat out television shows like HBO's Girls for Best Comedy/Musical series).
In fact none of the four major networks (ABC, NBC, CBS or FOX) won big that night, leaving smaller networks (The CW, Jane The Virgin), cable networks and online programming to take home the most wins.
COMPLETE LIST OF GOLDEN GLOBE WINNERS.
Hosts Tina Fey and Amy Poehler did an awesome job again hosting this years Golden Globes. Considering this event is supposed to be more upscale and Black tie then other say MTV Music Awards,  there's only so much Amy and Tina can do, but they seemed to handle it well. Check out their opening skit below!

OTHER HIGHLIGHTS OF THE NIGHT:

Celebrities were taking shots on the Red Carpet.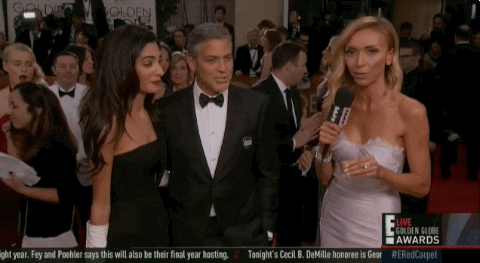 A North Korean General (AKA Margaret Cho) made an appearance at The Golden Globes.
The Holy Purple One, Prince, made an appearance, because no Black Tie award show would be complete without his presence!
Common and John Legend won for Best Original Song for the movie Selma.
British actor Benedict Cumberbatch was photo-bombing people all night.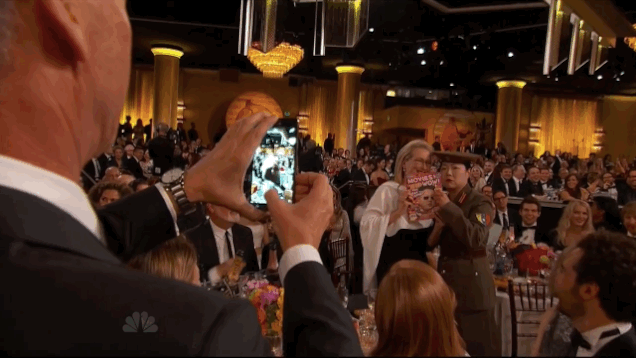 People are still having difficulty pronouncing Quvenzhané Wallis' name, even if they practiced the night before.

And actor Jeremy Renner pointed out that Jennifer Lopez not only had the nails appropriate for opening envelopes for the night, but the "Globes" as well.
What was your favorite part of the awards show?