Kevin Hart goes in on Drake, Meek Mill and Lil Duval for "tight vest" jokes!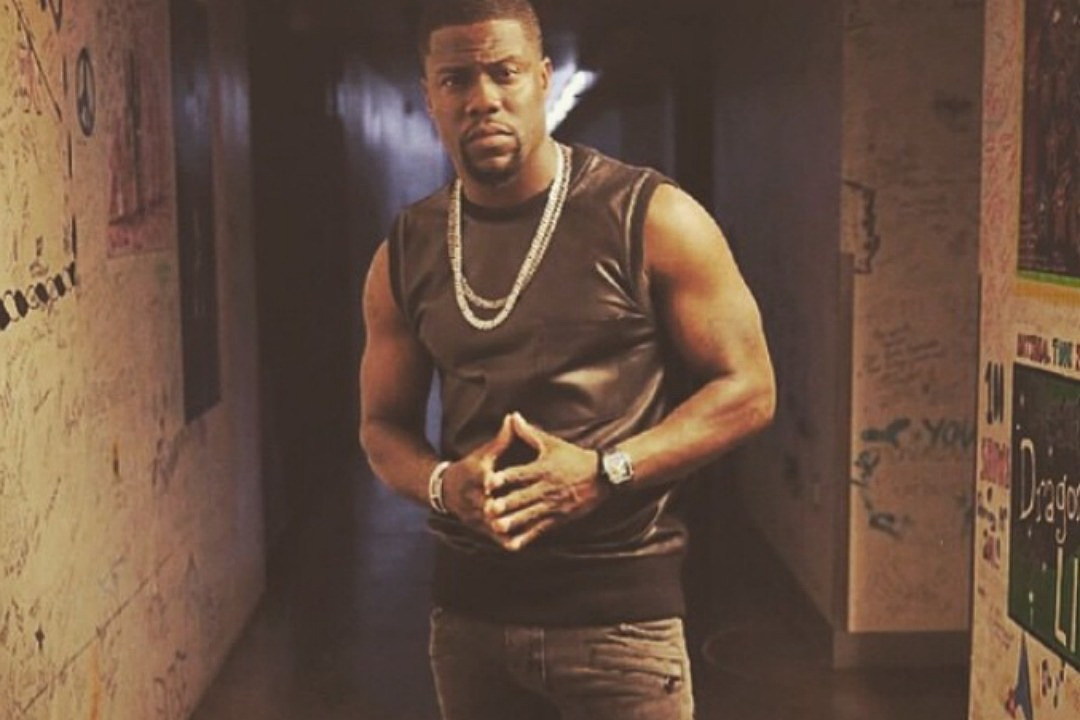 Kevin Hart doesn't like when people comment on his wardrobe… especially when they make jokes.
Even more so when those same people are some of his best celeb friends, like Drake, Meek Mill, and Lil Duval.

That's why the comedian turned actor thought it was VERY necessary to clap back at all of them with no mercy!
It all started when Hart posted a picture on Instagram of him wearing Black leather vest, and his friends clowned him in the comment section!
Drake:
Kevin…no. Please don't do this tonight. #IsThatLeatherDriFit #PleaseTellMeThereAreOtherOptions #ThisIsABillBellamyFit #BalmainWillNotHireYou #ThisManIsOverlyLit
 Lil Duval:
Maaaaaan @kevinhart4real if u don't get the f**k outta here wit that full body waist trainer on
Meek Mill:
Let's start a petition for kev 2 take this shirt off  cmon Man U from philly @kevinhart4real
Marlon Wayans:
Dear Kev, I wanna start by saying that I love you like family, I'm so f**king proud of your accomplishments but n***a take that tight ass vest off. It looks like you stole it off my GI JOE action figure. You look like the lil chimpanzee Ceasar from planet of the apes movie all geared up for war against man kind. That vest is so tight your chest is screaming "nooooooooooo"! (*in my@kevinhart4real voice.) first glance I thought the midget from the penitentiary movies graced the cover of vogue. Then I thought maybe one of my turds in this mornings sh** stole my Barneys card and went on a shopping spree. I don't know what look you going for brah, a sexy milk dud? A swagged out junior mint? A GQ sugar baby? You need friends dawg. Nobody loves you. I want you to slap Harry, wayne, spank, naim and the pilot of your jet in the face with a wet hand. This look like the chocolate dropper version of the Get Rich or Die Tryin album cover. #nobodylovesyou#startedfromthebottomwhyareyouhere#howmanypushupsdidyoudobeforethis #stopthemadness#calltheaccountantfreezethecardsthisniggaisspirituallymaxedout #igotafaceliketheballstombradytooktheairoutofwasfunnyasfuck
Not one to sit back when jokes are being made at somebody's expense, Kevin quickly clapped back at all of them; leaving a post up for each of friend on IG!
He started with this message declaring WAR!
Then came the JOKES!