Kanye West says Idol could have ruined his cred; goes on Kris Jenner show (video)!
I seriously can't with Kanye anymore. If it's not him declaring himself a "God," tripping over how "innovative and creative" his music is, or harassing people with his asshole ways, he's talking out the side of his neck.
Recently, media sources have been saying that Ye, in a effort to keep his street cred pristine, turned down the offer to be a judge on American Idol, "because he didn't want to go that mainstream."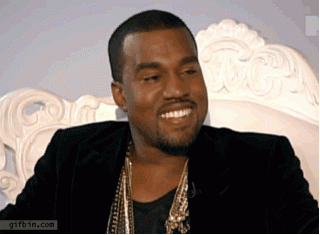 Yes, you read that correctly.
Now, other than that entire line being utterly ridiculous (what fucking street cred is he worried about), it still doesn't explain why West made the decision to appear on Kris Jenner's talk show to debut his newborn, North West if he's worried about going mainstream.
Yes, you read that correctly.
Granted, Kris is the mother of his baby mom, and he's put in effort to appear on Keeping Up with the Kardashians for the sake of Kim in the past, but to argue that his main reason for turning down Idol was to protect his street cred is stupid.
Why? Here's why.
One: Ye, you have NO street cred. None.
Two: Kanye has already appeared on countless television shows that would already ruin whatever "cred" he's referring to, so no.
Three: He acts like a douchebag who's on his period, and that does more harm to his music career than any amount of television, movies, or talent competitions could ever do.
If sources are right and Kayne did say that, then it's a stupid excuse to give. He would've been better off just saying he didn't want to do the show.
Check out the clip below of him on Kris Jenner's talk show.