Jay Z forgot he had a cologne, gets sued $20 million for not promoting his own shit.
About 2 years ago Jay Z expanded his business from just clothing, liquor and entertainment to dabble in the fragrance line by releasing his very own cologne, Jay Z Gold. Now 3 years later, Hov is being sued for not promoting his shit well enough.
"Papers filed in Manhattan Supreme Court say the entertainer, whose real name is Shawn Carter, was supposed to have made at least six promotional appearances by now to promote the fragrance, which was launched in October 2013. He's made none."
I don't know if this lawsuit proves that Jay Z is a busy media mogul who can't be bothered with a promotional tweet for the sake of his brand or if this just proves what TIDAL has been showing everyone… that Hov's business choices over the past few years have been terrible ones.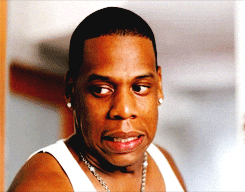 Jay Z joined forces with Parlux Fragrances to manufacture and distribute the fragrance, and agreed with the company to make promotional appearances on behalf of the cologne, but hasn't done shit since the contract was signed.
"Parlux Fragrances, which is involved in licensing, designing and marketing celebrity fragrances, says they lined up an appearance on Good Morning America, an exclusive interview with Women's Wear Daily, an appearance at Macy's and even several social media posts — but Jay Z would have none of it."
Although Jay Z hasn't personally promoted his own cologne brand with Parlux Fragrance, he made sure to pocket the $2 million in royalties from the business deal though. I wonder if this lawsuit will bring out Hov's promotional side or if he'll simply pay back the $20 million in damages and call the fragrance game quits.