Is K.Michelle's new single about Idris Elba and his baby!?
K. Michelle just released the second single from her upcoming sophomore album Anybody Wanna Buy A Heart, and it's obvious the track is about actor Idris Elba!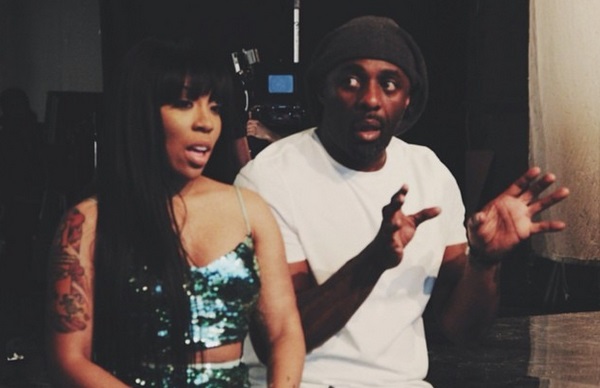 We all know K. Michelle linked up with the British heartthrob to produce and direct her VH1 TV special, Rebellious Soul Musical, that aired back in August. It was never clear how the two met up, but rumors soon starting swirling about the true nature of their relationship.
While Idris has been quiet on his end about the details (his girlfriend and new baby may have something to do with it), Michelle has hinted towards their relationships a few times during interviews.
Now K. Michelle's newest track Maybe I should Call, is adding more fuel to the fire.
The lyrics mention a man with a new baby, and possible marriage between the man and the mother of his child, who happens to NOT be K. Michelle.
Coincidence… I think not! Check out the first verse from the song.
Long distance in the way of what could be




Even when you're here, you're not with me




She's having the child I should've carried




I'll be damned if yall get married




How's the baby, How you adjusting?




Ain't gon work, you got problems trusting




Let me stop, I'm supposed to be focused




But these nights are the coldest
Now y'all tell me…