Hack revealed Sony Pictures thinks Kevin Hart is a money whore!!
Sony is having a bad fuckin year!
Somehow an email was discovered in the waves of information flooding the internet from the recent Sony Pictures Entertainment hack that leaked movies, actor's salaries, layoffs, hires, employee's social security numbers, private emails, films (and much, much, more).
In this particular email, the topic of conversation was comedian turned actor, Kevin Hart, and apparently the people involved think he's a MONEY WHORE!
Sony Pictures co chair Amy Pascal, shared an email with studio exec Clint Culpepper and Sony Entertainment CEO Michael Lynton about how they want Hart to promote his movie on social media.
But there was a problem… Hart wanted more money. Culpepper ended their email chat session with this little gem:
"I'm not saying he's a whore, but he's a whore. Let's discuss in Tuesdays MPG meeting?"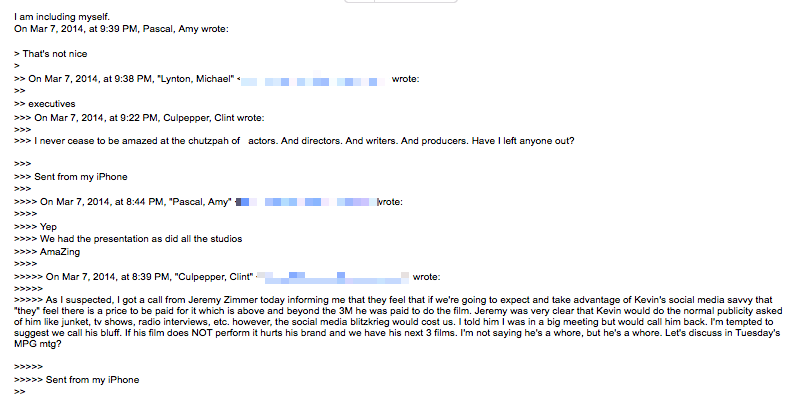 Of course Kevin clapped back and posted the following on his Instagram account.
The nerve of studio execs calling an actor a money whore…. what the fuck does that make them then?