Ellen DeGeneres BLASTED for tweet about Usain Bolt!!
Social media is not here for Ellen DeGeneres' online humor.
The actress turned TV host got blasted after she tweeted a picture of herself being carried by Jamaican Olympic athlete, Usain Bolt, with the caption:
This is how I'm running errands from now on. #Rio2016
Backlash for the tweet quickly spread online, so Ellen went back to her Twitter account to try and clean up the mess as best she could.
I am highly aware of the racism that exists in our country. It is the furthest thing from who I am.

— Ellen DeGeneres (@TheEllenShow) August 16, 2016
Ellen made it clear that although there's racism in this country, she's not racist and she didn't mean anything offensive from the tweet. However, she DIDN'T apologize for offending people with the tweet; Ellen only defended herself from anyone who might've assumed she tweeted it as a racist joke.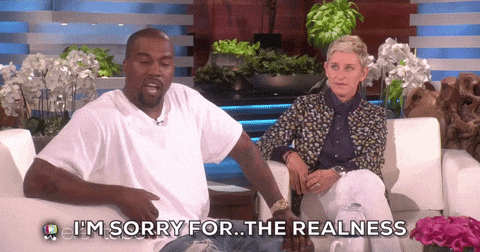 I doubt DeGeneres is racist, but she's been living in this country long enough to know a picture like that could come off offensive due to the negative connotations it has and our country's history… I mean come on! An apology would have been nice, but I don't think the public's going to get one unless she's saving that for her show (probably not).
Do you think Ellen went overboard with her tweet or do you think social media overreacted?