Drake said he was kicked off Degrassi for doing music, the show's co-creator determined that was a lie!
Drake revealed in a recent interview with W Magazine how he made the switch from actor to rapper during his days as Jimmy Brooks on one of Canada's biggest teen dramas, Degrassi: The Next Generation. The OVO rapper said the producers eventually got tired of him juggling his music career and his acting career, and gave Aubrey an ultimatum; which resulted in the young star choosing music.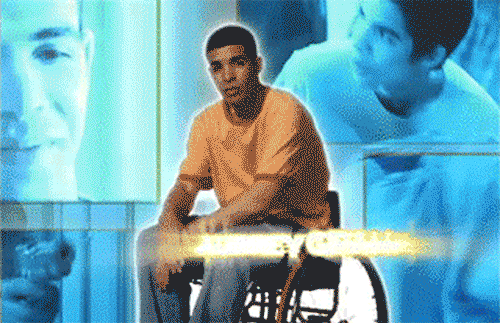 "That was part of the reason I was kicked off the show… Back then, I'd spend a full day on set and then go to the studio to make music until 4 or 5 a.m. I'd sleep in my dressing room and then be in front of the cameras again by 9 a.m. Eventually, they realized I was juggling two professions and told me I had to choose…I chose this life."
Well the show's co-creator Linda Schuyler, determined those statements from Drizzy were lies. In fact, not only was Drake NOT kicked off the show for doing music, the producers and staff were aware of Aubrey's struggling music career and even went out of their way to accommodate the artist.
"I'm hoping there was just some miscommunication here, because if that's the perception nothing could make me sadder. His character had run its course, so we were nothing but supportive."
Contrary to Drake's interview, Schuyler explained that the Aubrey's character on the show had run it's course, but still got an extra year at the school due to the shooting that left his character paralyzed. So on top of accommodating the rapper with film scheduling, supporting his music career and letting his character have a full run on Degrassi, they also gave a him another year, unlike other characters on the sow.
But according to Drake he was kicked off.
Ok Aubrey.