Chris Brown has vowed to not have anymore house parties with random guest!
Chris Brown has vowed to cut back on house parties and random guests from now on!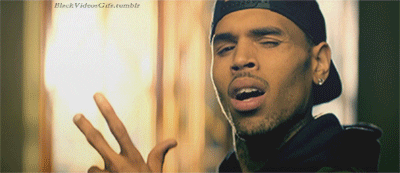 The popstar made the decision after being surround in his home by police for allegedly threatening a woman (Baylee Curran) with a gun. Brown was arrested on his property for assault with a deadly weapon, drug tested at the jail and eventually released on $250,000 bail.
Chris and his attorney, Mark Geragos, have maintained that Breezy is innocent in the entire situation, and are fighting to get the "truth out" about what really happened that day between Curran, Brown and his guests.
Thanks to everyone for their support and well wishes. Chris is out and well. The allegations against him are demonstrably false #TeamBreezy

— Mark Geragos (@markgeragos) August 31, 2016
Hopefully Chris sticks to this idea (forever) and not only cuts down on the amount of guests that come to his house but the amount of people in his entourage as well. Keeping his circle small will cut down on the amount of bullshit that comes into his life; whether it's because of his own stupid ass mistakes or the mistakes of people around him. 
And I know there are people who are over Chris and his BS because of Brown's prior fuck ups in life, but by law he is innocent until proven guilty. Not to mention his suspicious ass accuser, who's been spotted getting really close with  paparazzi lately.
Rumors have surfaced that Baylee's been dethroned as Miss California Regional 2016 for months now (she refused to return the crown and sash) due to inappropriate photos, and grand larceny in New York. Not to mention a series of text messages from Baylee to her friend saying how she's going to set Chris Brown up…
Doesn't look good for her right now either!
Brown hasn't been charged with anything yet, and is set to appear in court Sept. 20th.