Beyonce brought the Formation Tour to the VMA's and slayed!!
Not only did Beyonce show up to the 2016 MTV Video Music Awards to walk away with 8 Moonmen (including Video Of The Year award), but the songstress basically brought her Formation tour to the event as well by performing five songs from her Lemonade album.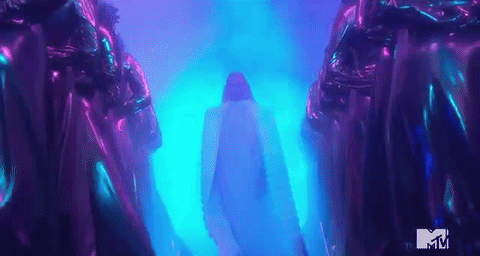 She came to SLAY!
Bey arrived at the awards ceremony with her daughter Blue Ivy, and parade of beautiful Black women; actresses and performers who appeared in her visual album and the mothers/ wives of those who were recently lost to police brutality and gun violence.
Later that night, Queen Bey took the stage to perform a medley of hits from Lemonade, slaying the audience and viewers at home with her vocals, choreography and stage presence!