And the mess continues: Birdman throws drinks, tries to kill Wayne with Young Thug and sues TIDAL.
This celebrity divorce between Birdman and his former protege and "son" Lil Wayne just keeps getting messier and messier by the day!
Going through a public dispute with a record label can be tiring for anyone, especially when you're as famous as Lil Wayne and Birdman. But all of this extra shit being thrown into the mix is just too much for us fans to swallow.
After Wayne went out of his way to drop new mixtapes, go on tour and create his very own music festival during his lawsuit against Cash Money, Birdman has been going out his way to retaliate in the most petty way.
First there was the incident at Club LIV in Miami, where drinks were thrown from a balcony onto a stage where Lil Wayne was performing. When fans looked up, guess who they saw standing on the balcony glaring at Wayne… '
Birdman's petty ass.

Then there's the recent news of an indictment that was filed in June about a gang related murder attempt against Wayne.
Yes, you read that right.
Apparently Birdman and his newest bitch protege Young Thug, have been conspiring to kill Lil Wayne for quite some time now. The tour bus shooting that happened a while ago to Lil Wayne that linked Young Thug to the crime was not an isolated incident. Birdman and his Rich Gang affiliates are trying to take Tunechi out.
Of course Birdman is denying such allegations.
But the pettiness doesn't stop there!
Recently it's been reported that Birdman is suing Jay Z's streaming service TIDAL for $50 million, for using Lil Wayne's music on their streaming service.
According to the lawsuit, Tidal has claimed Cash Money does not have a exclusive lock on Wayne … Tidal claims Wayne specifically gave it the right to stream his music, in return for part ownership in the company.

Cash Money begs to differ, and the company quotes portions of its contract with Lil Wayne in the lawsuit. The contract specifically says Wayne does not have the power to license his music to anyone else.
Girl, really?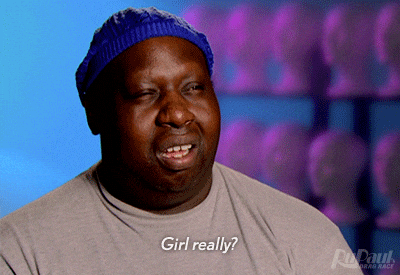 How petty can Birdman get? It's clear that Wayne no longer wants to be a part of Cash Money Records, or have anything to do with Birdman, so why keep Weezy as an artist at this point? Birdman is probably wasting more time and energy into taking shots at Lil Wayne with this petty shit instead of just paying the lawsuit Wayne's suing him for, and calling it quits.
Time to let it go Bryan…. let it go!