Adele denies turning down Beyonce for duet; she wants to collab with Bey!
As soon as Adele made her comeback this month with Hello and started scalping basic pop tarts like Taylor Swift, the singer has been in the news left and right. And because there's not much dirt on the British soul singer, the only scandal people could dig up on Adele was a rumor that she turned down a collab with Beyonce!
BEYONCE!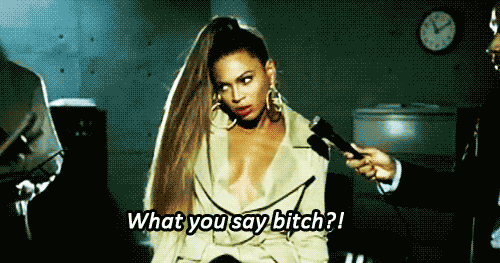 An industry insider (it usually is) apparently spilled the beans and said that Adele turned down the offer to collab sometime last year, even after Bey tried to convince her in the studio. Not that Adele needs any features or collabs to slay the charts, but the singer has already said in the past that she's a fan and wants to work with Bey.
Just last month Adele had an interview where she picked Beyonce as someone she would want to collab with.
Either this "insider" is a hater spreading lies, or someone put the idea out into social media hoping someone from Beyonce's camp would hear about it, pass it on to Bey, and reach out to accept.
Who knows.